About Third Sector Innovations
The work of community-based organizations is at the heart of everything we do at Third Sector Innovations. Our clients operate in the service sector, the "third space" between public institutions and private enterprise. These small- to mid-sized nonprofits embody the best of society's collective values, and anchor both rural and urban communities through vital - often lifesaving - programming.

For nearly 30 years, Third Sector Innovations has helped take the essential contributions of nonprofit organizations to their next level. We partner with clients in applying custom approaches across the full range of organizational needs and purposes to ensure viable, effective and sustained operations. Whether raising capital funds for a homeless shelter or teambuilding for an orchestra, Third Sector Innovations delivers exactly what you need--none of what you don't--to amplify your important work.

Based in Grand Junction, Colorado since 1994, the Third Sector Innovations team confidently supports clients with local, national, and/or international focus.
---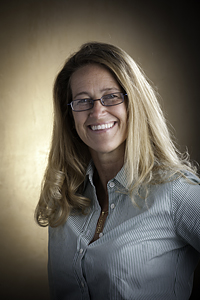 Illene Roggensack
Owner and President
A leading expert on nonprofit organizational excellence, Illene has driven results as an executive, board member, and consultant in the service sector for her entire career. Through Third Sector Innovations' work with hundreds of nonprofits, she has developed an unparalleled depth and breadth of knowledge. Clients enjoy her holistic and straightforward approach, matched with an intuitive sense for building healthy, thriving institutions.
A staunch advocate for the sector, Illene serves as Past President for both the Colorado Nonprofit Association and Citizen Action for Colorado Nonprofits; during her tenure as top volunteer with these organizations, she helped lead a ballot initiative to retain property tax exemption for the state's nonprofit organizations. Other notable volunteer commitments include service as a Past President of Grand Junction Lions Club - hosting the largest one-day fundraising event among Lions Club internationally - and start-up of The Giving Club to promote collective philanthropy, catalyzing a total four active clubs for women and men in Grand Junction and Montrose, CO.
Illene holds a Masters of Business and BA in journalism, and is recognized as a Certified Fundraising Executive (CRFE) by the Association of Fundraising Professionals. Her expertise is complemented by an extraordinary team of Colorado professionals ready to help your organization succeed.
Strong Leaders / Strong Stories
Strong leaders have strong stories, and a solid sense of "self" as a leader. But too often, even strong women view themselves or are perceived as being very good at "getting things done," but not as valuable strategic resources. What can you do to change this?
Find Out More Here